Welcome to the Blüchermuseum Kaub
The Blüchermuseum in the town of Kaub, with its historically designed interior and its collection of diverse military, artistic and other contemporary memorabilia, takes the visitor back to the fateful year of 1813.
Blücher's headquarters was then located in the former inn "Zur Stadt Mannheim", a beautiful baroque building erected in 1780. Since 1913, the memory of this time has been lovingly and uniquely preserved in these practically unchanged living quarters, which are under a preservation order.
It conveys the time of the bourgeois-patriotic movement in Germany for liberation from the Napoleonic yoke. The introduction of general conscription, the call for voluntary hunters and the formation of the Landwehr as well as the establishment of Freikorps (Free Corps) led to the creation of general public armament.
The main theme of the museum is the Rhine crossing of the Silesian army, which crossed the Rhine after the Battle of Leipzig in the first New Year's week of 1814, under the Prussian Field Marshal Blücher, on a Russian pontoon bridge at the nearby Palatinate.
This theme is dealt with in an exhaustive manner in contemporary memorabilia, pictures and display boards. A large pewter figure diorama "Blüchers Rheinübergang bei Kaub" brings this historical event particularly close to the visitor. There are also other dioramas worth seeing.
Support us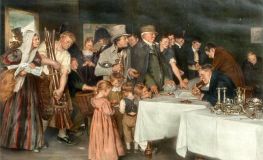 Here you can find the website of the Friends and Sponsors of the Blüchermuseum e.V. Become a member or donate to the preservation of the museum.
Read more ...

»
History of the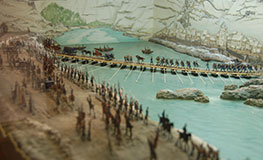 Get to know the history(s) of the Blüchermuseum Kaub and the liberation wars.
Read more ...

»
museum shop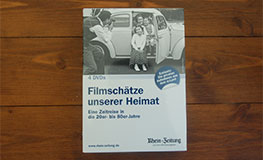 In our shop you can buy various souvenirs, books, DVDs or holiday letters.
Click here to go to the shop

»